Every so often, I try to get some updated pictures of the boys. I swear, the older they get, the tougher it is to get a nice photo. They have to be the antsiest kids alive...and trying to pry the bag of chips (or whatever Xander seems to be eating at the time) out of his hands is virtually impossible. I've gotten tired of getting frustrated and have decided to just go with the flow! The out takes get funnier and funnier, so why not just live in the moment and let it be. Right?
I did manage to get this photo of my cutie pies. They're both looking at the camera and that makes it a good enough photo in my book!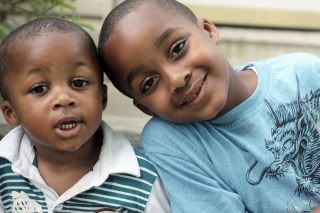 This one started out as an outtake, but I cropped Donovan out and I like it!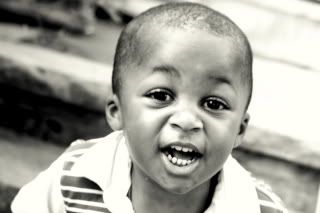 We had just returned from Donovan's end of the season soccer party and he wanted his trophy in every photo.
Xander is tearing those chips up! Finger licking good!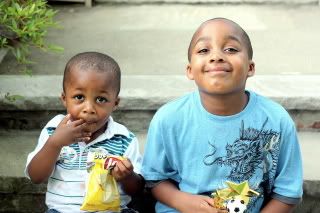 ...the two of them look like drunken old men here!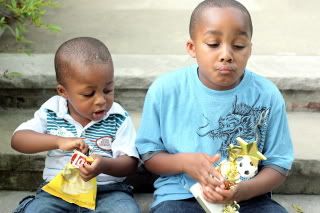 If only Xander's eyes were looking at the camera...
...and then there's this photo! What can I say about this except it makes me laugh out loud?!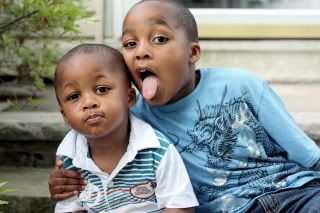 That's my crazy boys for you!!!
Until next post...