I made this nearly 3 months ago; I've been trying to get it pubbed, but no takers so I'm posting it! I took all of these pics myself (using Donovan's mirror) during my pregnancy with Xander. I cut 2 Making Memories die cut papers and adhered them so as to look like a pregnant belly. I used some
savvynsassy
lace and American Crafts thickers to finish it off.
journaling: i don't think there's ever been a time in my life when i felt more beautiful than when i was pregnant with Xander. The first 4 1/2 months were rough- i was sick and had lost 10lbs, but i still felt like i glowed. i think there's something to be said about the 2nd time around. i guess i understood the changes that my body would go through and i revelled in it and really enjoyed being with child!
This card was created using card sketch #21 from
creativelyyours.wordpress.com
and just rite stamps (used on the orange circles).
This time last year I was pregnant with Xander and sick as a dog...morning (more like all day)sickness was kicking my butt!! Needless to say, my favorite season to photograph passed me by and I don't have a single picture to show for it because I was glued to my couch...the trash can...the toilet bowl...you get the picture!
This year, I made it a point to at least go out in my neighborhood and take a few pics. This one was taken right from my front yard.
*CLICK ON THE PHOTOS TO SEE THEM IN FULL*
Troy and I took the boys to the park last Sunday. I have passed this swing set many times, but this time for some reason it was calling for me to photograph it!
I'll be the first to admit, I have a thing for wooden fences...I just need to take pictures of them!! The following 4 photos were taken in Johnson Park. I went there the other day on my lunch break and snapped a few photos. It was chilly, but peaceful!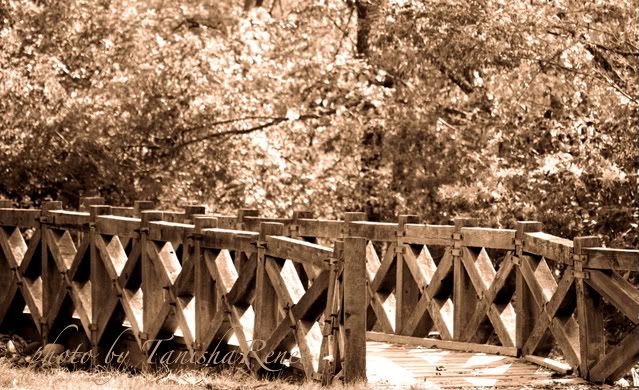 I love how the sun broke through the leaves--hurt my eye a little trying to capture this one!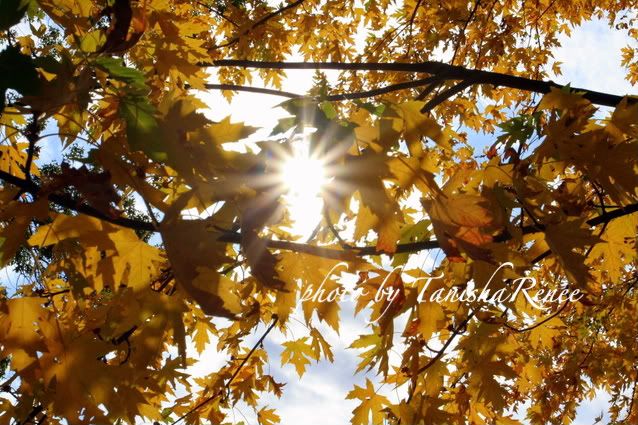 I took a bunch of pictures of this bridge.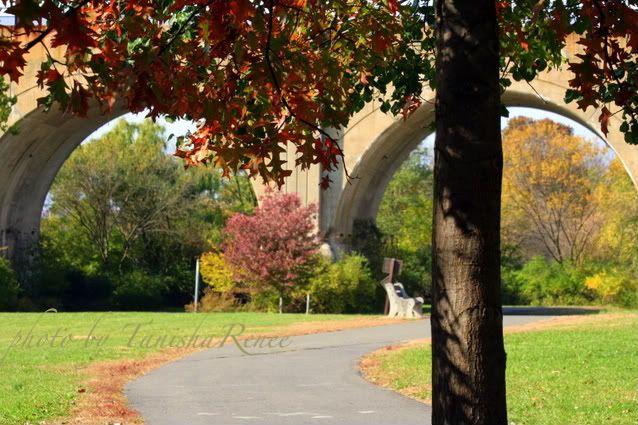 This is my little boo boo- he was so sick this day that I was called to pick him up early from daycare. Yes, I tortured him and made him pose for me, cold and all...he even managed a smile.