Can I just tell you...now that I have children, Halloween is becoming one of my favorite holidays again. Donovan becomes filled with this infectious excitement when I dress up with them...I just love it because I know these are the moments that his happy childhood memories will be made up of!
We went to the October Fest at his school last night...I tell you, I have even more respect for elementary school teachers. Lord knows I could not deal with a bunch of screaming kids on a day to day basis...the 2 I have have me on the borderline of insanity some days!
The night was even more special because Troy (AKA himself) took some time out of his busy schedule to join us. Xander (AKA Frankenstein) won the costume contest for his age group. Everyone adored his costume...funny thing is, it was Donovan's 2nd Halloween costume and he looked equally adorable in it!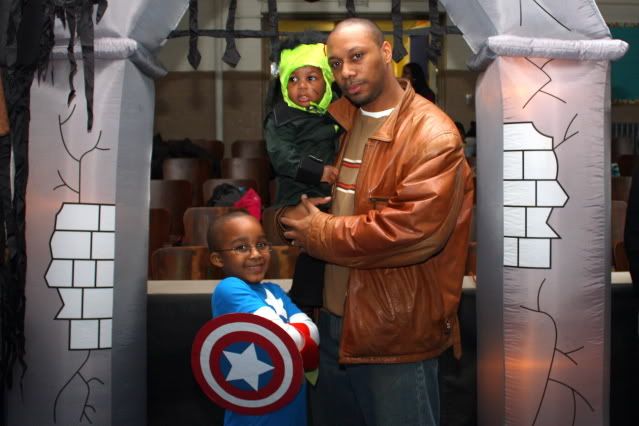 Donovan (AKA Captain America) refused to wear the mask last night, but kept a tight hold onto the shield that I made for him!