It's that time again!!! CHA Summer is less than 2 weeks away and scrapbook companies all over are getting ready to release their new products. I am so excited, I can barely contain myself! As you may know My Little Shoebox is releasing 6 new lines!!! You can check them out in
this post
.
Here are my projects using the Whoo Loves You line. This paper has the cutest little owls and birdies all over it. I especially love the big prints that make great cut-out embellishments for cards...layouts...any project, really.
I created this LO for the latest
DreamGirls
challenge. These papers were so perfect for this adorable photo of my Xan discovering grass at the park.
OK, so I'm really starting to get into card making...a little bit! LOL! When I created this, I thought it would be great to give to someone who just purchased a new home or for someone just returning home from college or deployment.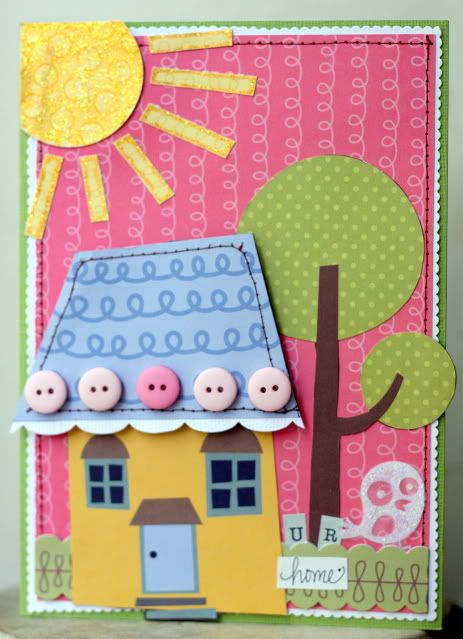 This is an 11" scalloped circle, there's a different one for each of the 6 new lines!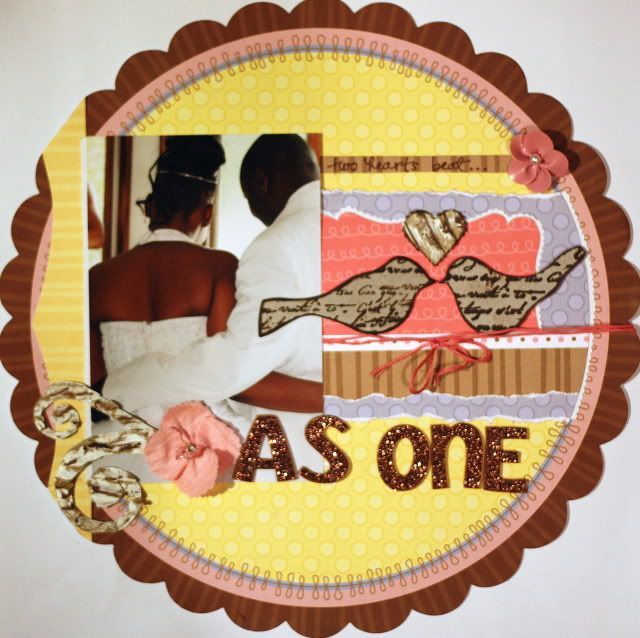 Another card for new homeowners...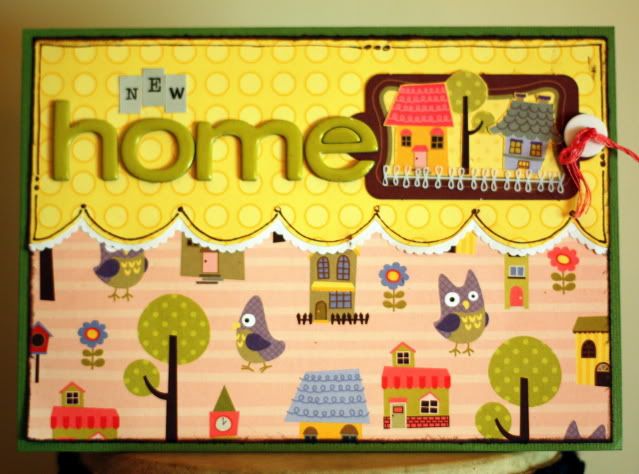 A layout about me and my baby boy. I softened the colors of the photo so it matched better with the papers. I used a lot of
shimmerz spritz
on this one. I love that I can just pick up a bottle and very easily give my layouts that extra oomph!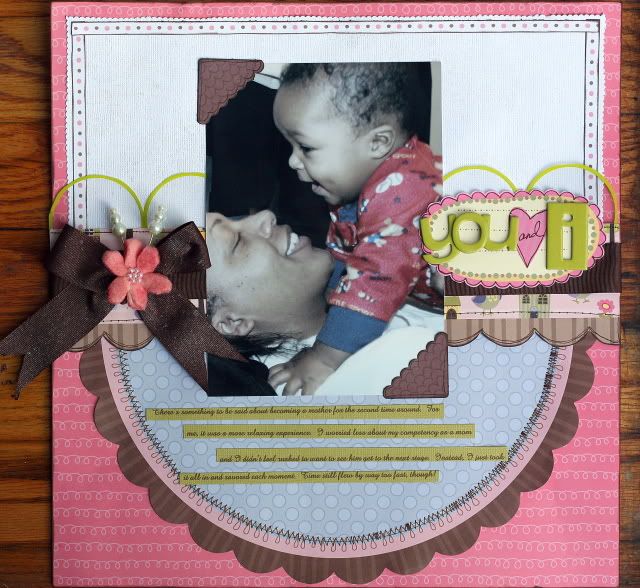 journaling: There's something to be said about becoming a mother for the second time around. For me, it was a more relaxing experience. I worried less about my competency as a mom and I didn't feel rushed to want to see him get to the next stage. Instead, I just took it all in and savored each moment. Time still flew by too fast, though!
I spritzed baby's breath shimmerz spritz on white cardstock to add a blast of shine. I really love how the photo pops against it, making me love it all the more!
And since I was spritzing with baby's breath anyway, I decided to add a little shine to the grosgrain bow. The felt flower was originally cream...not for long! I just spritzed it with Bed Of Roses spritz and not only does it match the papers perfectly, it's shimmery, too!
Want to see what the rest of the MLS design team created with the new releases? Just head over to
My Little Shoebox blog
and take a peek!