It gives me great pleasure to share these next few projects that I created with
Timeless Daydreams's
debut kit. For as long as I have known
Dolores
, she has talked about having her own kit club and now she, along with her good friend Michele have made it happen!!! I am so proud of her and excited to have been asked to create some projects with this month's kit.
This kit is incredibly gorgeous and is packed full with scrappy goodness. It features Pink Paislee's Mistletoe & Co and lots of Prima...what a beautiful combination. The contents of this kit surely lit a fire in my mojo; I created 3 layouts (2 of which can be seen in
this post
), 2 cards and a mini album.
I put my
Shimmerz Paints
to work on these projects!
I created the flower on this card from a piece of music paper. I sprayed it with baby's breath shimmers, crumpled it and then dried it with my heat gun.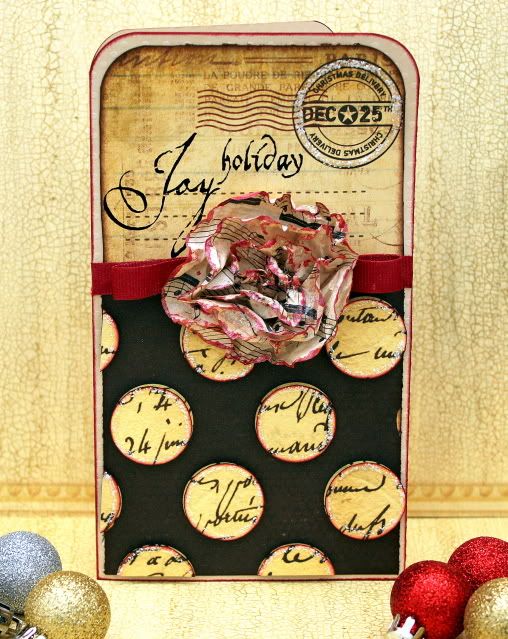 I wanted to incorporate more red, so I painted the edges of the flower with royal red shimmerz. To add a little more sparkle, I swiped a little gold glimmer blingz inside the petals. I also sprayed the ribbon with baby's breath spritz, a girl can't have too much sparkle!
To add dimension to the card, I layered the circles using pop dots. Before adhering them, I inked the with maroon clearsnaps chalk ink. I then added rock candy stickles around each circle!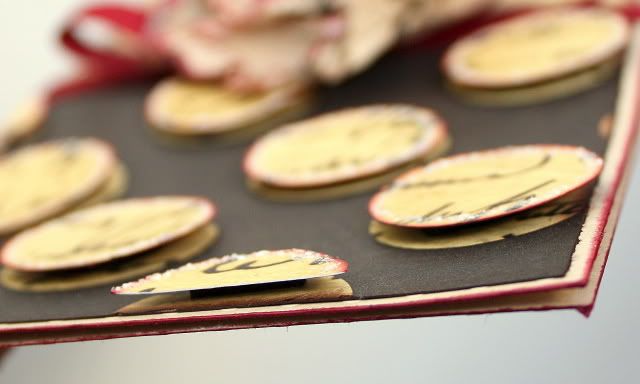 The great thing about this line of Pink Paislee papers is that you can use them for topics other than Christmas. The red, white, and blue color scheme could easily be used on a Fourth of July project. Donovan was Captain America for Halloween--I contemplated using those pictures here.
I ended up creating a sweet layout about me and my boys.
journaling: Of all the names I've been called, I think I like "mommy" the best. Even on the days when the boys have driven me crazier than crazy. Even when they've called my name 1,673,219 times on any given day. Even when I tell them I'm going to change my name to something they can't pronounce. Every time I hear it, it reminds me of the unconditional love that we share. So although I joke about changing my name, I wouldn't do it for anything in the world.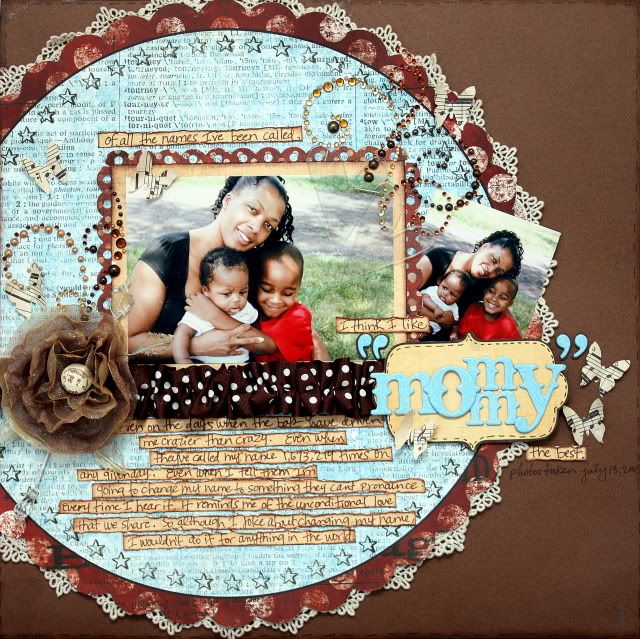 I punched the butterflies out of the music paper and sprayed them with baby's breath shimmerz spritz.
I used some baby's breath on the flower, too.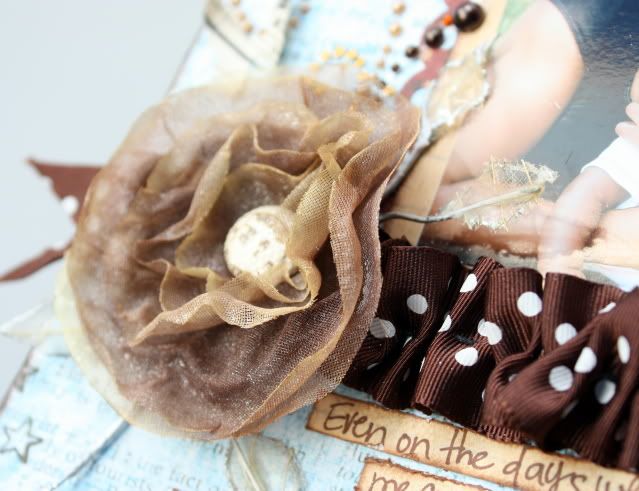 I used the 7 Gypsies card included in the kit to create this card.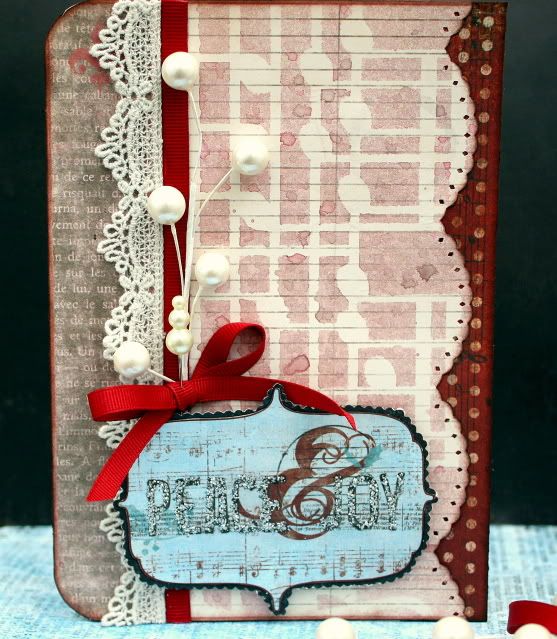 I used a mask and barn door shimmerz to create the background.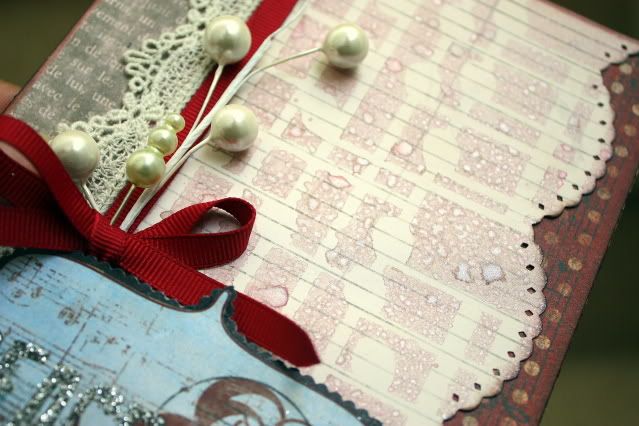 The blue postcard was a little too bright for the tone of this card, so I sprayed it with Treasured Hymn spritz to antique it a bit. I traced the sentiment with rock candy stickles and sprinkled a little silver glitter on it before it dried.
This mini album was so fun to create! It's all ready for the photos I plan to take during the upcoming holiday.