I'm wrapping up the last of my
My Little Shoebox
projects for this month. Check out this
uber
cool name album! This month, the design team had a fun time decorating personalized chipboard albums from
Clear Scraps
and experimenting with
Shimmerz
products!!
I've created a name album before, so I went a different route with this one. Instead of the book being about me, I made it about my scrap space. I came up with words/phrases that began with each letter of my name. For instance, the "N" is for novelty and new supplies and the "H" is for heirloom and hopelessly addicted. I took photos of
some
of my favorite things in my area to add in the book.
The front cover reads, "my scrappy place" and the back cover reads "...is my happy place".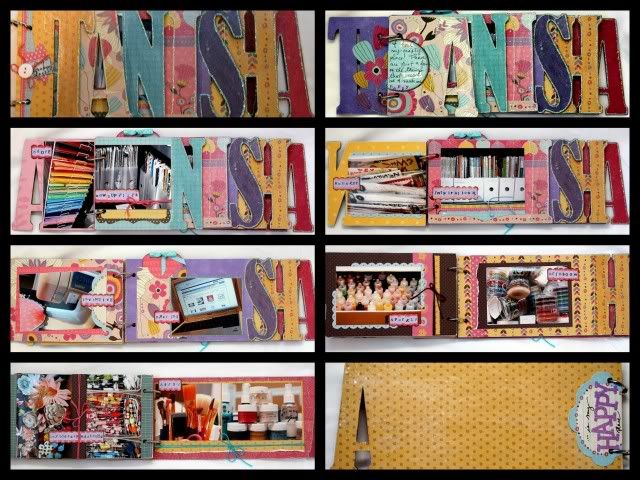 Here, you can get a better look at all of the
shimmerzy
goodness. I painted each letter with
shimmerz
and
blingz
and then outlined with
stickles
.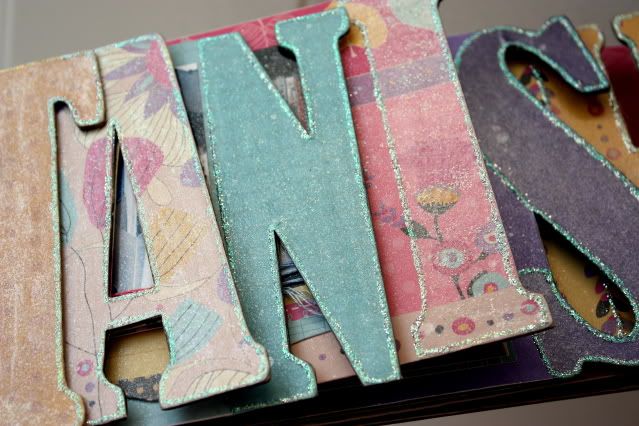 I then spritzed the front and back covers with Baby's Breath
Shimmerz
Spritz.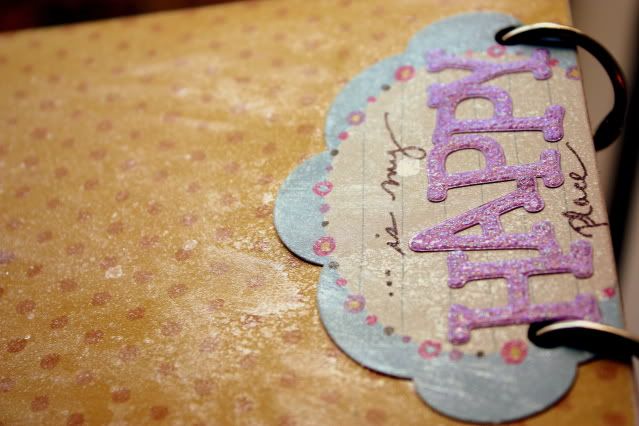 -------------------------------------------------------------------------------------------------
Moving right along...
Every once in a while, I take inventory of my scrap stuff to see what needs to be used and what I could use more of (as if I really need more stuff). Well, I noticed that I had become quite a Basic Grey collector. I love their papers, but I've been buying and buying and haven't used them for a while. I looked at the photos that were sitting on my desk and decided to crack open the pack of June Bug papers that had been sitting unopened since the summer. Here's what I came up with!
How lucky am I to have captured this picture of
Xander
barking at a dog at the park? Oh my gosh, his lips are so cute and funny! Love it!
journaling

: every time I look @ this picture, I smile. You, Donovan, and I were @ the park taking photos when Don saw a dog coming. He tried to get you to move out of it's way (he's afraid of dogs). You were so intrigued, you followed the dog and then bent over and began to bark. So priceless...so

Xan

! Fall 2009
How
stinkin
' adorable are those little doggies?
I used the photo on this layout to step out of the box a bit. Although these are summer papers, they matched perfectly with my winter photo. The colors are an exact match to Donovan's
Spongebob
hat! Did you notice that the colors of the 2 doggies match the colors of the boys' coats?
Fun stuff!