I have a few fun projects to share with you today. They were all created using In Bloom by
My Little Shoebox
. This line is so whimsical you can't help but take a creative leap outside of the box!
This layout titled "Sunshine Boys" is probably my fave! I designed it to look like a beach scene; I even used real sand.
The boys and I went on a field trip to the lake with Xander's daycare this past Summer. Neither of them had any interest in getting in the water...Xander even cried when I tried to put him in. They were just content with playing in the sand.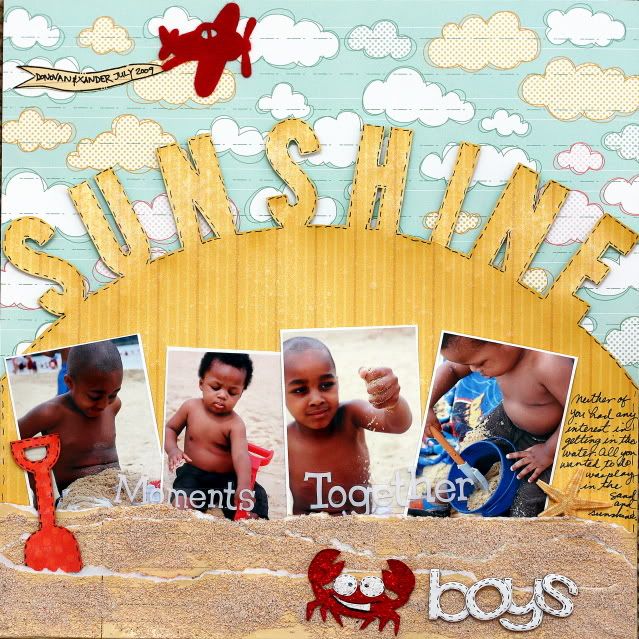 I adhered the 1st part of the title with foam squares so that I stood up from the background a bit.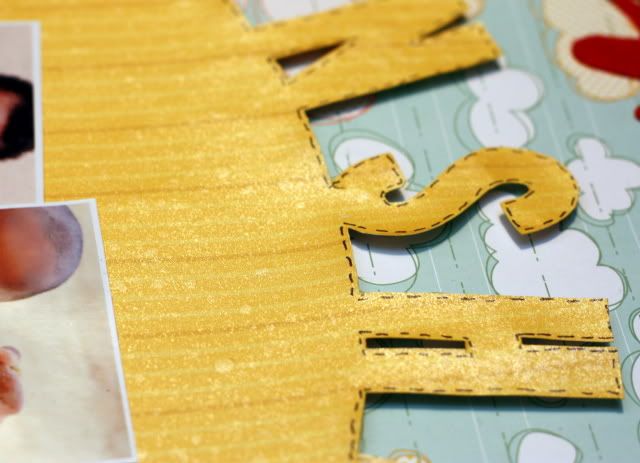 The sand is from a beach in Bermuda. My mom collected some for me and I decided to put it to use. I tore 3 strips of line paper from this collection, fovered them with wet adhesive the covered with sand. I tapped off the excess sand and sprayed them with Creative Imagination's super seal to stop the sand from falling off.
I drew the shovel by hand, traced the crab on cardstock and pieced it together.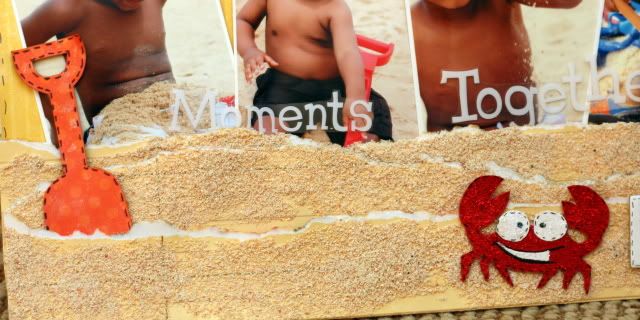 This is a quick layout featuring another photo from our family photo shoot.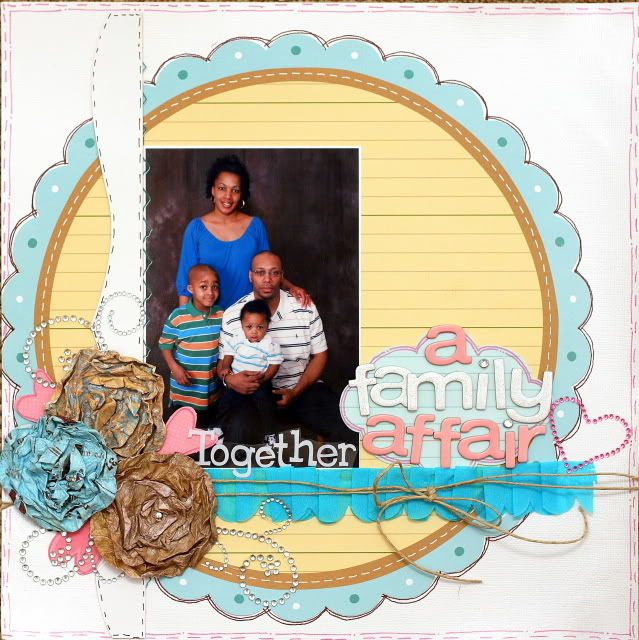 Here's a close-up of my handmade flowers
Into every life, a little rain must fall...
Here's the
story
behind this photo.