Hey bloggy friends!! Today's post is all about cards! I think I've said this before, but there was a time when I did not consider myself to be a card maker, but I've been making more than ever before. There are still some that are duds, but there are also a lot that I like...and even give away.
First up, I'm sharing a card that has been published in the Jan/Feb 2011 issue of Paper Crafts magazine. Have you seen the issue? It's brimming with GORGEOUS creations...I'm so honored to be among them.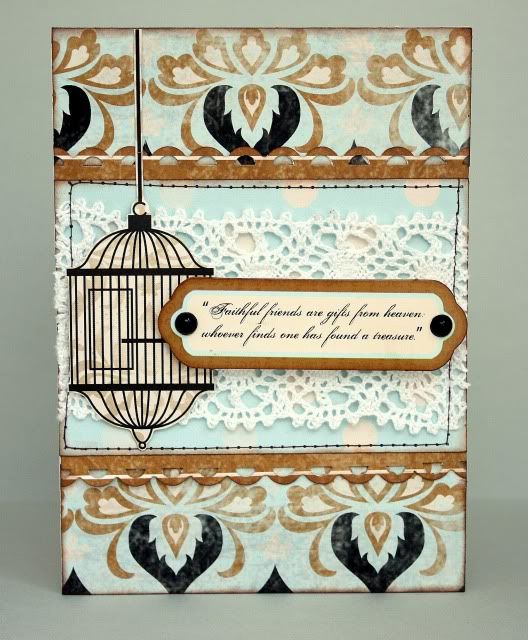 Next, is a card I created for
gonescrapbooking
/
examiner.com
using Cosmo Cricket Mitten Weather. I just love the how this line offers both traditional and non traditional color combinations.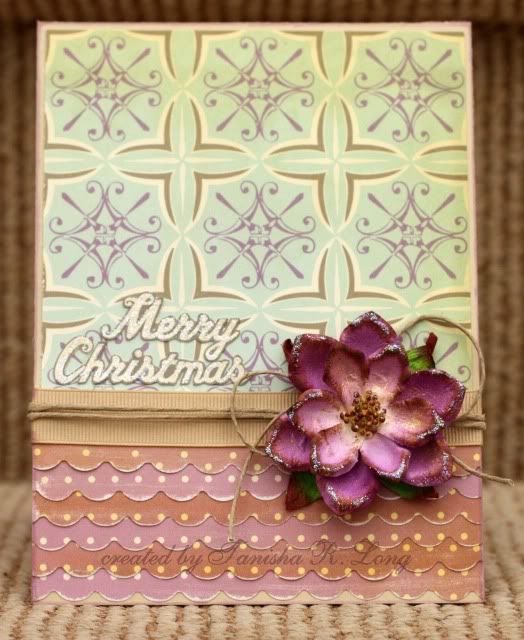 Next up is a card that I created this card for
Cheery Lynn Design
. I plan to mail it to my friend who doesn't celebrate the holidays with a few updated pics of the boys inside.
I've had a ball playing with my CLD dies! I used
French Flair
,
Snowflakes
, and the
1/2" School Days Font
to create this card. I had an attack of "lazy scrapperitis" and decided that I didn't have the patience to adhere each of those snowflakes individually. Instead, I arranged them on the panel, placed it in a hot pocket and laminated it using my
Purple Cows laminator
. It was so quick and easy...and neat!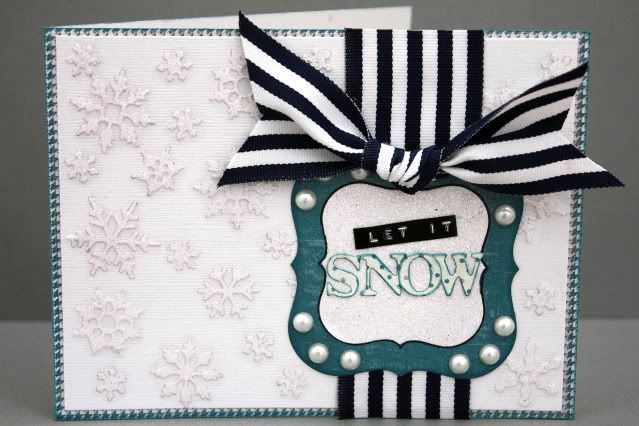 Lastly, I made this laminated card holder for Purple Cows. For complete instructions to recreate this project
click here
.
You can see the pocket better from this angle.
See that little metal staple right there where the ribbon is? Well, that's something new coming from Purple Cows...it's fun and super easy to use, so keep your eyes peeled!
Thanks so much for dropping in today!! I really appreciate the time that you've taken out of your schedule to pay me a visit and leave comments!!
12 More days until Christmas...