My boys sure know how to have fun! I took them to Parker Gardens this past Sunday for a day filled with hayrides, hay slides, and pumpkin picking. They even had a blast making up their own games...the favorite being throwing hay in the air.
Xander was very apprehensive about the hay slide, but once I convinced him to go (actually, I bribed him with the promise of chocolate candy) he enjoyed himself. Donovan was an old pro, having gone up and down the slide last year.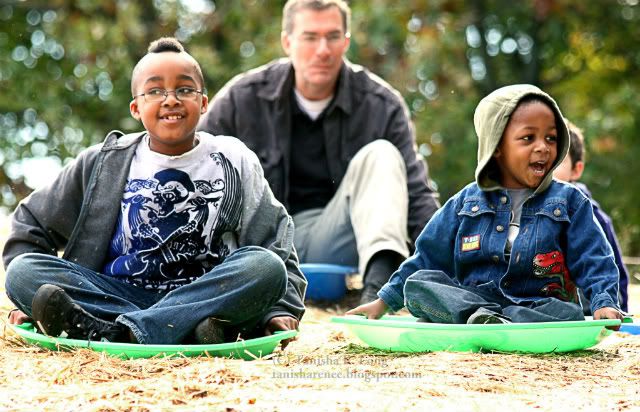 Doesn't this look like fun? They had hay EVERYWHERE!! Oh to be a kid again!
I can't get enough of that happy face!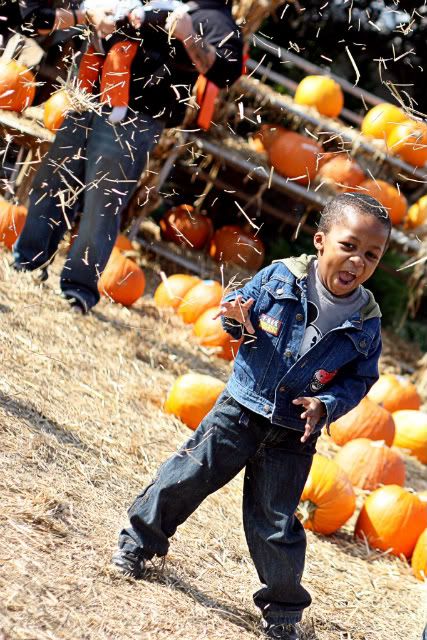 Thanks for stopping by today!