The new DreamGirls challenge is up, hop on by and play along with us! Check out this week's challenge:
Prompt: "First Impressions" - Using the first line of a book - eg: Jane Austin's Pride and Prejudice "IT is a truth universally acknowledged, that a single man in possession of a good fortune must be in want of a wife
Product: Paper with words on it
Technique: Paint washing - watered down paint to create a subtle paint effect.
Don't you love it when you come across a scrapper whose work really inspires you? This was inspired by
Stacy's
use of ribbon, lace, and thread on her projects.
Here's my take...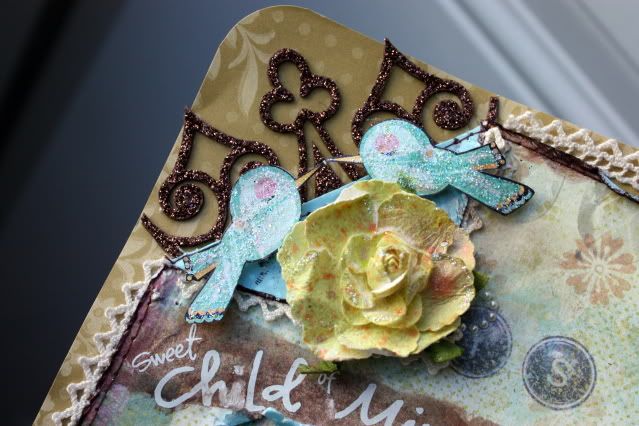 I have some really fabulous news to share!!!
Shimmerz Paints
has a new education team and I've been asked to join! I am so freaking over the top happy! I can't wait to start vloggin different tips and techniques!