Just a few of the pics that I took this month...
My Karate Kid...Donovan started Tae Kwon Do the same week he started Kindergarten and he loves it!
Just before school started, we had a Mommy and Donnie day. The 2 of us hung out at Jeepers and played games, we ate pizza and Rita's and just had fun. Skee ball was his favorite...funny thing is skee ball is my favorite game to play too.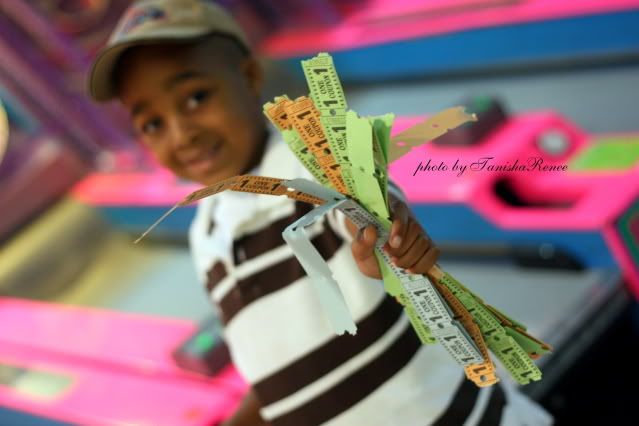 I think we're going to have to make Mommy and Donnie day a before school tradition.
There's some pretty funky stuff going on in my backyard. I rarely go back there, but one day it rained and I decided to take some pictures.