This is one of the make n takes that I made for this weekend's crop at savvynsassy. Like how I embellished the puffy stickers? I got the idea from
here
- thanks for the inspo girlie!
OK, here's my entry for round 3 of Bad Girls Top Designer contest. I really took this one out of my creative comfort zone, but it turned out exactly how I wanted it to which is sometimes difficult when I'm trying new things.

I took this picture of myself using my tripod and self timer 9 days before I gave birth to Xander. I changed the pic to sepia, printed it on a canvas sheet and then cut it out. I used a cut out butterfly as a mask then sprayed the entire background (white bazzill) with sandy beach glimmer mist. Once the glimmer mist dried, I stamped the french script where I wanted the flower/butterfly clusters to go, enhancing the visual triangle.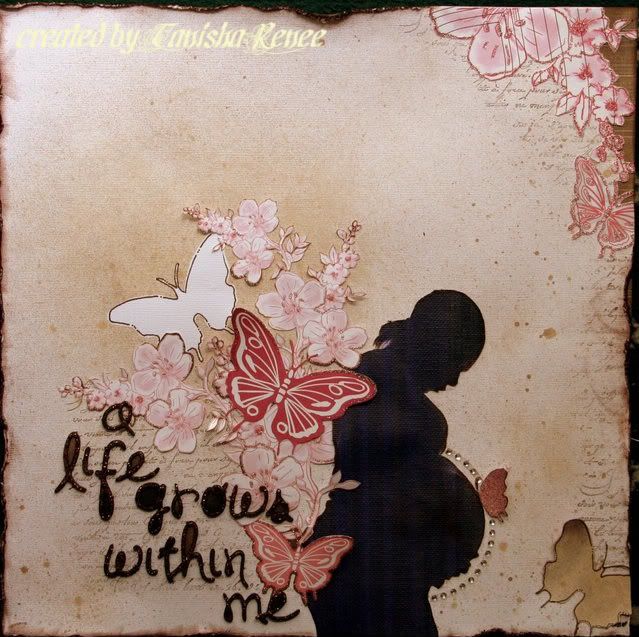 I cut a piece of HS bling circle and used it to highlight my belly and then added a butterfly that I folded in half for added dimension. I used my fingernails to curl the wings of the butterflies.
I inked the chipboard alpha and coated with cinnamon stickles, and outlined the masked butterfly.