'Twas the night before Christmas when all through the house, not a creature was stirring...except ME! As with every Christmas, I'm always the one up in the wee hours of the night sneaking presents under the tree, making sure everything is in the right place, finishing the baking, taking the photos, putting on the finishing touches and making sure Santa enjoys his cookies! This year, I wrapped 2 days before Christmas, instead of Christmas Eve and I cut down my baking tremendously so I was actually able to get into bed before 2 am, and it was the first CHristmas that I didn't make a big Christmas breakfast! Momma was TIRED!
This is the final look of the tree before the hoopla of Christmas morning.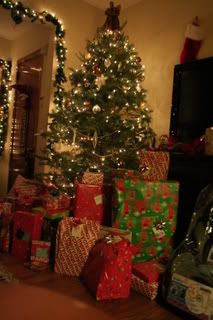 Donovan forgot to leave Santa a cookie, so I took care of that and made sure to let him know that Santa enjoyed her....err his cookie very much!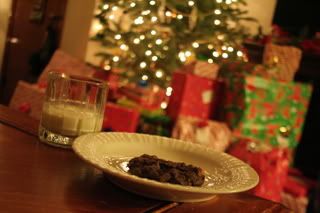 Happy first Christmas to my little Santa baby! We were the first 2 up on Christmas. Donovan is not an early bird and not even the anticipation of new presents can get him up early. Thats just fine by me- it gives me a chance to catch some more Z's after staying up late. Troy felt crappy, so he was dragging his butt too.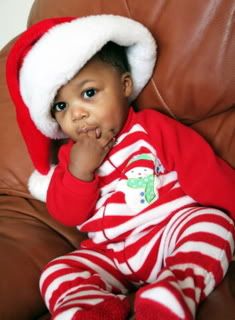 Donovan took joy in giving Xander his first present to open (Baby Tad).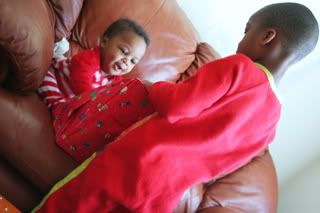 This is the way Xander chose to open his presents!
These two little boys are my greatest gifts and I thank God for them every single day!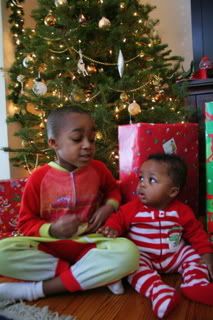 Me at my family's day after Christmas celebration held at my sister's house