First let me warn you...be prepared to see some up coming projects with lots of buttons!!! I bought this bag o buttons for only $3 at this warehouse sale. Don't ask me what the hell I plan on doing with all of these buttons, but I'm gonna make something happen. My glitter and alcohol inks are about to get a work out!
***CLICK ON PHOTOS TO SEE IN FULL***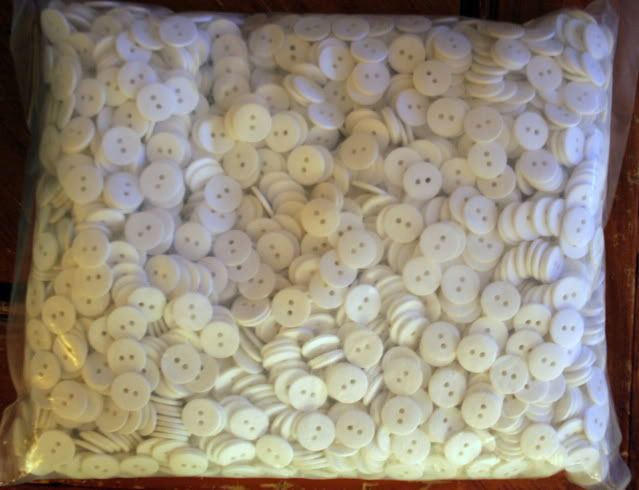 I'm finally getting around to posting these pics I took of the boys. My computer's power cord frayed and stopped charging the battery which means I had to use Donovan's 7" laptop just to catch up with my online peeps!
I need to get my camera checked out, or possibly get a new body. For some reason, a lot of my pics have been coming out a little blurry...definitely can't have that!