So I'm participating in yet another contest...I love contests because the really get my mojo going. The Great Ribbon Rave over at savvynsassy is in full swing...I actually multitasked with this LO, it's for the ribbon rave (had to use a sketch by Dalis and one of 2 color combinations, plus 2 different ribbons) and for my March Madness crop challenge over at scrap-diner.com (use bling and any part of a Jewel song as journaling or title).
Oh btw, my DH would have a fit if he knew I posted this pic of us online, so don't tell him...OK! LOL!
So back to my question at hand...what the heck is going on with the weather in NJ? Today, the weather was a gorgeous 70 something degrees...and just a few days ago (Monday), we were covered in snow and Tuesday and Wednesday we were in the low 20s.
Here are a few pics I took on my lunch break Monday.
I took a picture of this fence this past fall...maybe if I remember I can take one when Spring is in full bloom and then in Summer to do a comparison.
**CLICK ON THE PHOTOS TO VIEW THEM IN FULL**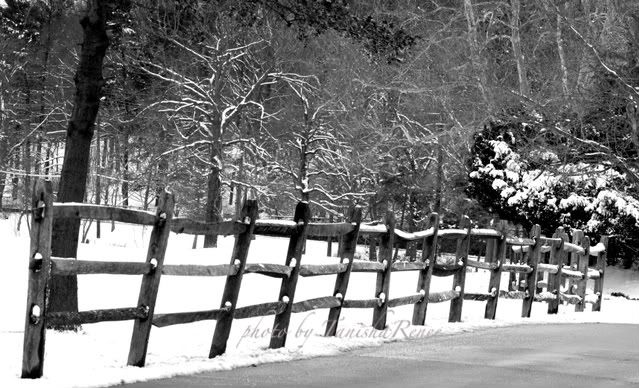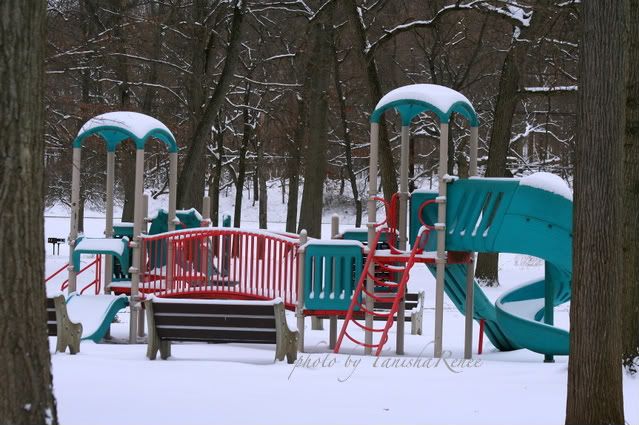 Hmmmm, let's see what else I can share...oh Xander FINALLY started crawling today! The funny part, he's been cruising for the longest... now he crawls to get to the coffee table so he can pull himself up and walk around the furniture. He'll be 11 months old on Monday which means walking and really getting into things is right around the corner.
I took 3 days off from work, I just need a break. So yesterday, I spent a couple of hours at the Philadelphia flower show. It's the oldest and largest indoor flower show, I've been dying to get there and I finally did...I really enjoyed myself despite the fact that I had to pay $18 to park for 2 hours and drove 3 hours (roundtrip). I took a ton of photos (over 350) and will share a few later!
Thanks for stopping by!