Yesterday...I walked for the cure for the first time! My walk was dedicated to the honor of Katherine, a grandmother figure to me who had a mastectomy as a result of breast cancer and to the memory of Barbara, my aunt in law who lost her battle with breast cancer 5 years ago...I still miss her so much.
The thought of breast cancer has had such an impact on my life since I was 17 years old and found a lump in my breast. I had to have a lumpectomy but was lucky, the lump was benign. Ever since then I have tried to be proactive in reminding the women closest to me about the importance of checking their breasts. Early detection is key to beating this disease!
Walking for hope at Nomahegan Park in Cranford, NJ.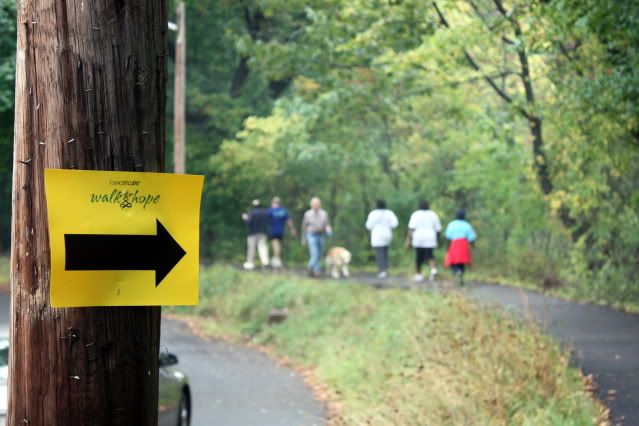 I am so excited to announce that
Shimmerz Paints
is showing support for breast cancer awareness!!
"It's October! That means it's National Breast Cancer Awareness Month. We wanted to show our support by showing our Pink!! For the whole month of October, we will be sharing Pink projects created by our Shimmerz Girlz! BUT, we want you to get involved also. We want you to create projects using ANY Pink Shimmerz that you have! Any shade of pink. Then, upload it to the Shimmerz Flickr Group! Each Design Team Member will choose their favorite project, and each winner will receive something Pink! We are excited to see what you come up with! Stop by all month to see what the Design Team creates using Pink! Let's not just create, but inspire and spread the word. Post it on your blog, and let others know! Let your light Shimmer!"
If you would like to make a donation to the Susan G. Komen Foundation to further breast cancer awareness and research, click
here
.
Thanks so much for your attention...remember...check yourself!