My boys are growing up much too quickly don'tcha think?! Just take a look at them--Donovan is a happy-go-lucky kindergartner . He loves school and thinks his teacher is the greatest. Notice anything different about him? You guessed it, my baby now wears glasses. He picked them out all by himself and I think he is totally adorable in them.
My Xander is changing everyday. He's trying to add more and more words to his vocabulary. His most notable ones are eat, water (wah-wah), no, go, juice (dew), move, and quite a few others. He's 18 months old and I think he's ready for potty training. Whenever he has a bm he comes to me and says "mommy, boo-boo". He'll even go as far to go and grab a diaper for me. Notice anything different about him? Look closely....we cut his hair! No more mini afro! This past Wednesday Troy cut his hair while he sat on my lap--I thought I was ready, but truth be told, I almost cried...he looks like such a big boy.
Here's the latest photo of my guys...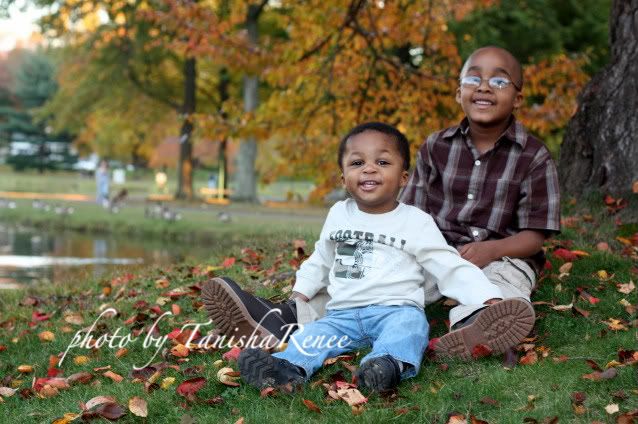 Thanks for taking a peek!