Today is World Card Making day and here is my contribution! The other day I create a layout using Webster's Pages (I can't show you that until later this month). Their papers are so phenomenally beautiful...I was more than happy to make a card with the leftovers.
I used
Shimmerz
barn door spritz on the stars and sapphire spritz on the satin ribbon for a beautiful finishing touch!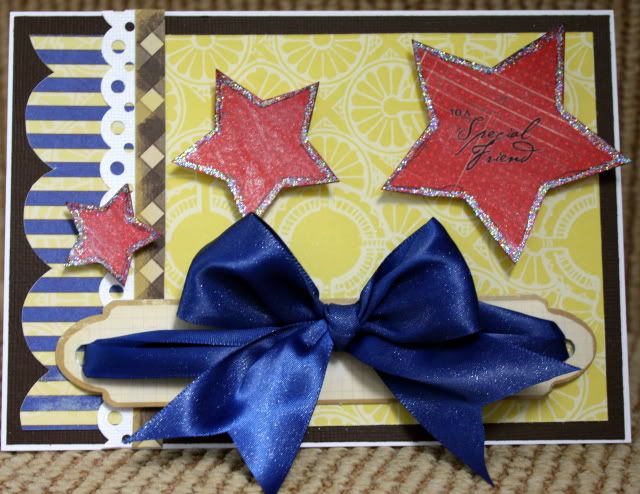 Card making day is not just for cards...I threw a layout in the mix, too! I love these papers by Collage Press, they are the perfect match for this photo, one of my fave pics that I took this summer. It's of my little Xan and I love it because it's so full of personality and I just want to kiss all over those sweet cheeks every time I see it!
I also used Shimmerz spritz here too. I spritzed truffle in the upper and lower right corners. I trimmed the background paper to 10 3/4 x 12 to accommodate for the overhang.