Before I get to the projects, I just have to pause to say I am doing the happy dance!!!
Woohoo
!! Wanna know why? 'Cause I just found out that I made Buzz and Bloom's 2010 design team!!!! I know I used this word a lot, but I am so EXCITED!!! Click
here
if you want to see the announcement and get to know the other lucky ladies!
OK, now that I've gotten that out of my system, I can show you some of my recent projects. (I have more to come
this
weekend).
This week, it was my turn to guest blog for
Purple Cows
. I created the following layout using partner product from
Imaginisce
,
Hambly
, Clear Scraps,
Clearsnaps
, along with Purple Cows Ultimate Trimmer II.
I really love how this turned out--the background is the perfect match for the photos. I've had a couple of
crafters
ask me how I created the background. I simply incorporated one of my favorite techniques when it comes to working with acrylic. I like to mount some of the papers to the back of the acrylic and the photos, embellishments and smaller pieces of paper to the front. I think this process helps to create depth as if you were creating with just paper.
I added black acrylic paint to the edges to give the layout a strong sense of definition and helps drive the "grungy" look home. I just had to add the little apples because although my Donnie is standing against a
brick wall
,
rockin
' a
mohawk
and a skull short, I can't help but notice his sweet smile...which looks a little like the apple!
LOL
!
I bought the die cut from
the Scrappy Shack
.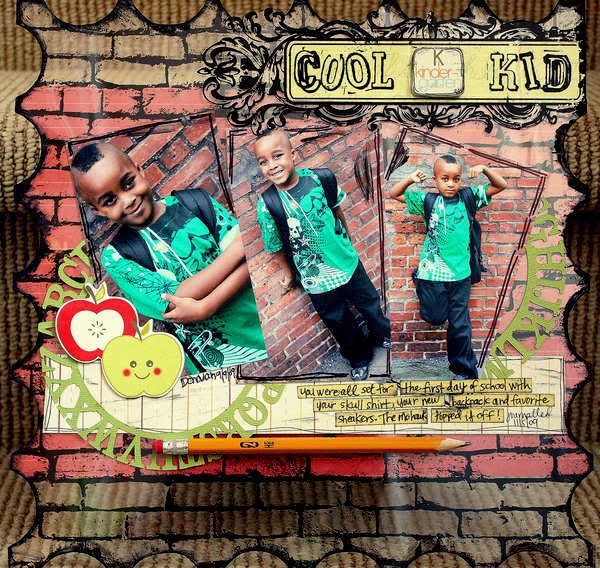 I went digging through my Pink
Paislee
stash again to come up with the perfect papers for my family photo. The ribbon here was originally yellow, but I used
Shimmerz

Spritz
to change the color. I'm actually thinking about finding a 12x12 shadow box so I can hang this up. This was one of my favorite pictures from our family photo shoot!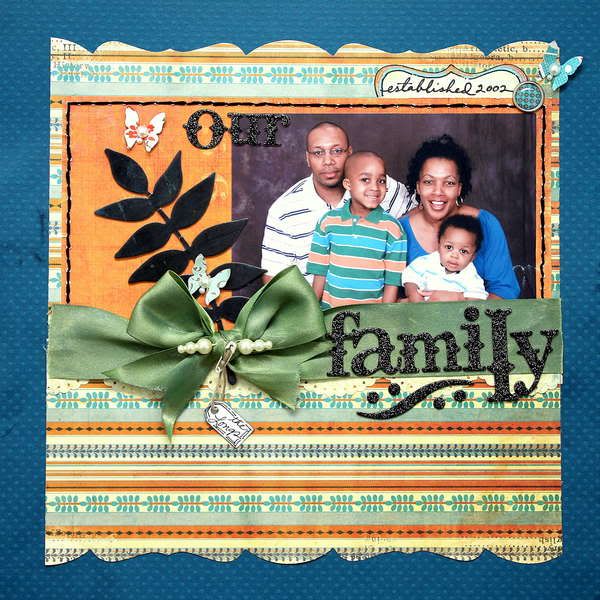 I created this next layout for the new
Dream Girls challenge
.
Prompt: "List It!" Use a 1-10 list on your layout, could be your favourite films, or reasons you love someone, or ten facts...
Technique: "Clearly yours" - using a clear scrapping element - like punched overlay etc...
Product: "Mix It Up" Mix up alphabets - use multi alpha stickers/ dies/ fonts etc etc
remember taking this photo like it was yesterday...but alas, it was 3 years ago! My friends and I were going out one night during our girl's getaway weekend. I decided to break out in this booty twisting and shaking dance and my friend Yvonne decided to take pictures! Being as goofy as I am, she caught me in the middle of a gut wrenching laugh! Well at least I can laugh at myself...right?!
Thanks for taking a peek!