OK, so the other day, I posted some
Pink

Paislee

projects
that I created and then I did my normal posting rounds to online galleries and social networking sites. When I tweeted my blog post, I included @
PinkPaislee
in the tweet ('cause of course I follow them on Twitter to get all the latest and greatest news) and guess what...I was asked if one of my projects could be shared!!!! Talk about floored and excited! So I went the site late last night to post this new layout (see below) and
check out what I found
on the blog...my layout, with some pretty awesome and blush causing compliments! This so completely made my week!!
Awww
yeah baby, I'm doing the happy dance all up in here!!
Check out my little man in these photos! We recently cut his hair for the first time and I think he looks super cute! When we first cut it, I almost cried...but I've gotten over it now...as a matter of fact, he's due for another trim, soon!
I mixed papers from Captivating, Enchanting and Office Lingo here. I think the raw Rusty Pickle chipboard and twine were just the perfect "boyish" elements I was looking for for this layout. Those
wood grain
chipboard letters from Cosmo Cricket really brought out the colors in the paper.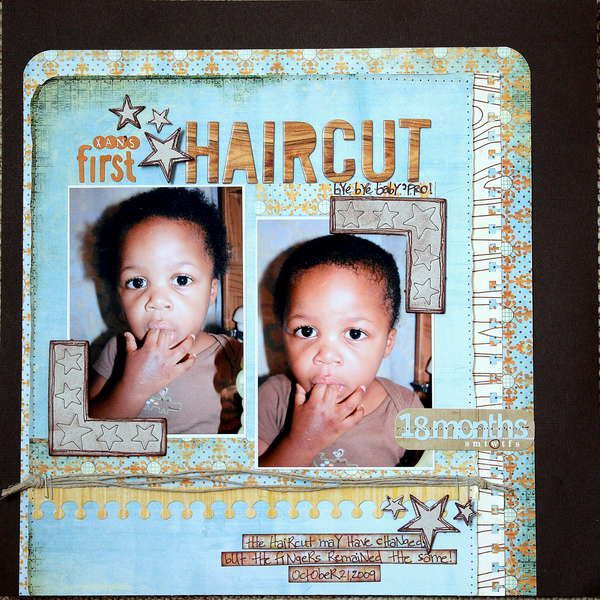 Thanks so much for taking a peek!!