Everyone is having a blast over at Serendipity Scrapbooks!! This weekend is the
flashback reunion crop
and design team members from the past 3 years have joined the current DT members to come up with some really great challenges to get you scrapping!!
Serendipity is near and dear to my heart because this was my first DT, so of course I jumped at the chance to help out.
I came up with the Retro Products Challenge- the purpose is to get you to turn your old stuff new again by adding a little flair!
I have had these KI Memories papers forever!! I made them hip again by using smaller amounts of each pattern and mixing and matching to create a simple, sleek layered look. I added a small strip of lace cardstock to give them a nice modernized finish.
Check out the metal tag...remember those? I simply cut a small piece of patterned paper to fit the center and coated the metal rim with stickles. Stickles are fabulous for adding pizazz to any element!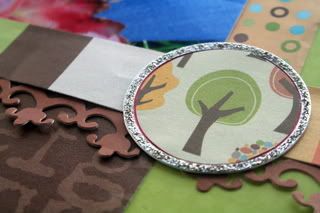 I made these old chipboard letters new again by pairing them with a very hip pattern...doesn't get any hotter than houndstooth, right?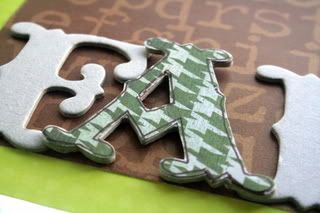 The 5x7 photo actually serves as a pocket to store additional photos and hidden journaling.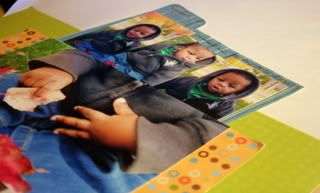 The design of this LO is a lift of Christi's design seen
here
. She is this month's DT spotlight over at
scrap-diner.com
.