I decided to check out -------->
(Thanks
Christie
for the heads up)
If you haven't been there, you've gotta check it out! Every week a different challenge is issued and photographers of ALL levels are encouraged to join in and become a source of inspiration!

This week, participants are sharing our favorite family vacation stories through photographs!

In July 2007, Troy, Donovan, and I along with my MIL, FIL, and a few other members of Troy's family took a vacation to Montego Bay, Jamaica. Troy and I had visited 11 years prior and enjoyed returning and seeing how much Jamaica had changed. Taking Donovan along with us was icing on the cake; it was an amazing experience for him and he still talks about it like it happened yesterday!

I took over 400 photos during that vacation--here are just a few that I really loved. I haven't really done much to the photos along the lines of editing because I'm a little photoshop challenged, but if you have any tips, I'm open to them.
One of my favorite spots at the resort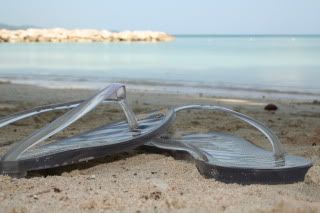 So many thoughts swirling around in the mind of my (then) 3 1/2 year old.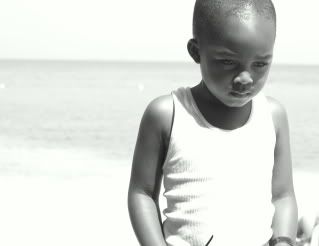 I wish I were sitting in those chairs right now!
The best thing about being a tourist is the fact that you can whip out a camera and take a picture of anything and no one looks at you like you're growing 2 heads. We had dinner at an Asian restaurant on the resort, I was so attracted to the lighting that I decided to snap a picture!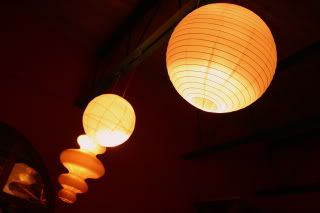 I had the pleasure of watching a couple get married at this alter...so beautiful, what a romantic way to start a life together!
Troy never poses for photos so I had to sneak this one in.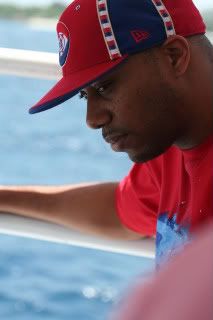 Pure enjoyment! The pool at the resort was the highlight of Donovan's trip.

Every time I see this picture, I can almost imagine a fruity drink or a Corona sitting next to the lounge chair just waiting to be devoured.
I could take a million sunset photos and never get tired of them.
My little man- just strolling along the beach.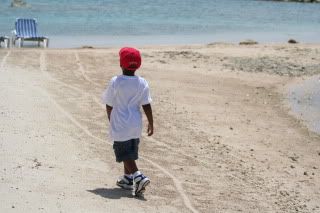 Being a scrapper, a vacation plus tons of photos equals a lot of material for layouts!! I can't even tell you the amount of layouts I created from our vacation and I could still create more! I've even created an acrylic album featuring some of my favorite shots. Here are just a few:
Thanks for taking a peek!